Grand Design Magazine
31st May 2012 / rich /
We have 3 adverts booked across 3 issues this year in the Grand Design Magazine. Our main advert was placed whilst the Grand Design Show was on. This was done to create a greater awareness of us as a brand.
And here is a peek at our advert for the next issue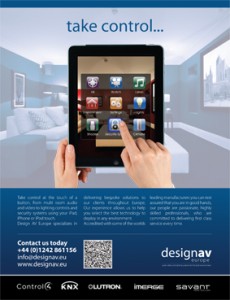 ---
Top Shop Store Bath
13th April 2012 / admin /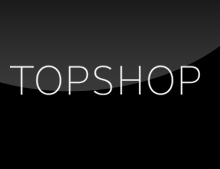 Design AV Europe completes new audio system installation at Arcadia's flagship Top Shop Top Man Bath store.
Design AV Europe have recently completed the multi zone audio system for Bath's flagship Top Shop store in the new Southgate development.
JBL Control Contractor series ceiling recessed loudspeakers were used to cover the four zones within the store many of which had to be custom painted to fit in with the new ceiling detail ensuring a clean discreet finish throughout.
Power amplification was covered using Crown XTi amplifiers with zoning, remote control and signal routing being managed using Clouds Z4 with RL6 remote source select/volume controls.
The store is now open to customers and the sound system is proving to be very effective.
Design AV has another two Top Shop Top Man stores coming up in Carmarthen and Salisbury whilst continuing to offer support services on existing outlets.
---
A whole new meaning to spinning
5th April 2012 / admin /
"To enhance the atmosphere we wanted to add lighting and sound to really get people going"
Design AV Europe have added a series of inverted moving heads to a gymnassium in the Cotswolds to really give the memebrs of the spinning class a buzz.
---